Sean and the team were recently featured in a Word from the Smokies column that appeared in the Asheville Citizen Times and on Smokies LIVE, the official online magazine of Great Smoky Mountains Association. The article highlighted their work renovating historical structures in the Cataloochee area of Great Smoky Mountains National Park in 2017 and 2018. Read an excerpt of the story below and then follow the link to read the full story on Smokies LIVE.
---
Asheville renovator breathes new life into Cataloochee structure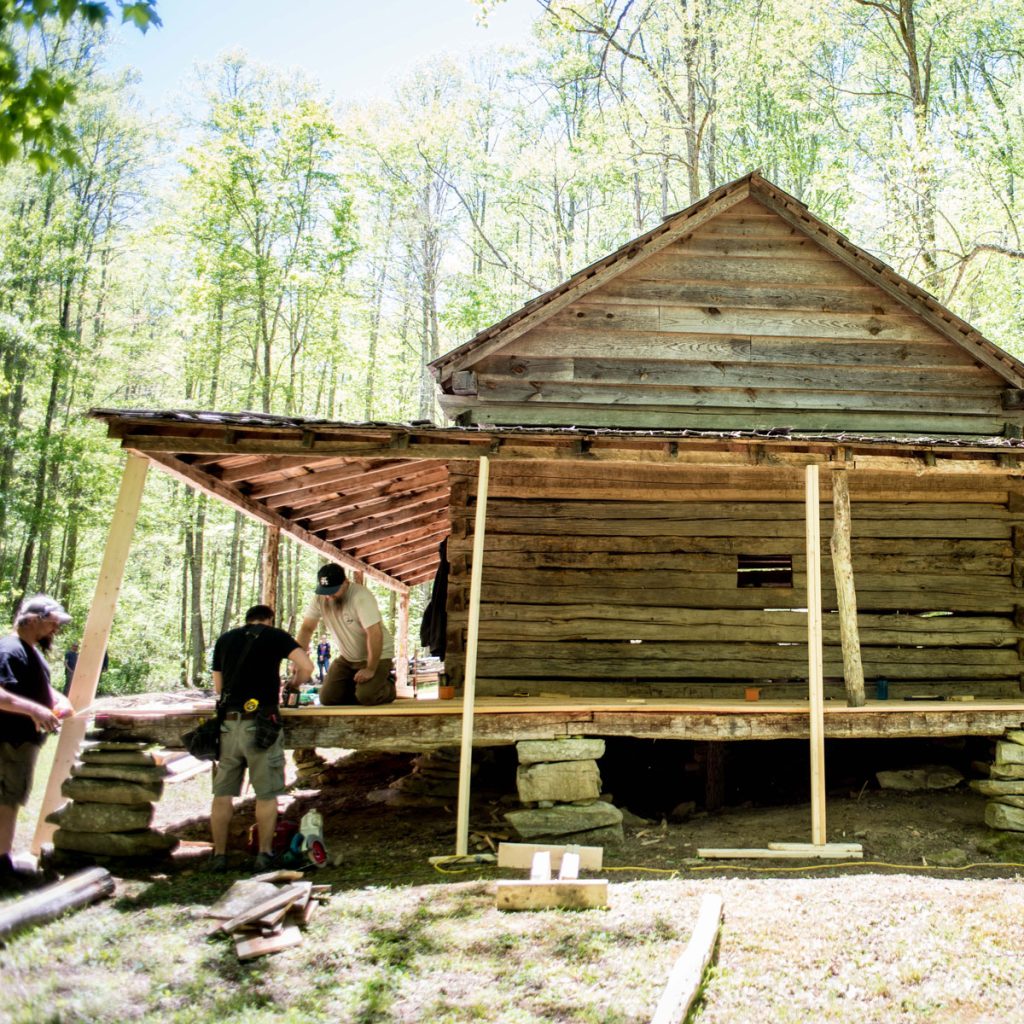 Back in the late winter of 2016, avid cyclist Sean Perry was feeling burned out on biking. With spring just around the corner, he took a break from his Trek Superfly hardtail and began a new regimen of long runs after work into Great Smoky Mountains National Park.
"I would go in the Smokies, primarily Cataloochee, and do these cruises or these bushwhacks," he recalled. "One night I was on this solo trip, and it was in March before the time change. It had gotten dark, and I had gotten lost. I had to pull out my map and compass to figure out if I was going the right way, and it hit me: 'I may not make it home tonight.'"
Thankfully, a short time later, Perry arrived at the Woody House, a historic structure he knew was about a mile down Rough Fork Trail. No longer feeling lost, he started looking around.
"I realized this beautiful historic house was rotting, and I just felt inspired to do something."
Not long after, he connected with the Friends of the Smokies and floated an idea to involve his Asheville-based business, The Hands of Sean Perry, in a series of projects to renovate Cataloochee structures. But this would not be a volunteer project; he would pay his employees to do the needed high-quality restoration work, thereby making a substantial donation to the park.
A year later, in May 2017, work began – not on the Woody House (which ended up getting some renovation from the National Park Service) but on the Cook Cabin in Little Cataloochee.