A good group of people
Our staff understands that engaging in major construction and renovation projects is a highly personal process for our clients. Sharing your personal or business space with a construction team can be an intense experience, so we go above and beyond to ensure our relationship with the client and their space is a positive one. From being considerate and aware of your family or company staff, to maintaining high standards of job site cleanliness, The Hands of Sean Perry team is committed to making your project the positive experience you expect and deserve, all while delivering high-quality craftsmanship. It is at the core of our company values to provide an exceptional product and experience.
Our clients' positive reviews reflect the trust and confidence The Hands of Sean Perry staff have built, receiving Remodeling magazine's Big50 Award and GuildQuality's Guildmaster with Distinction Award in recognition of excellence in craftsmanship and commitment to best practices in the construction industry. See all awards.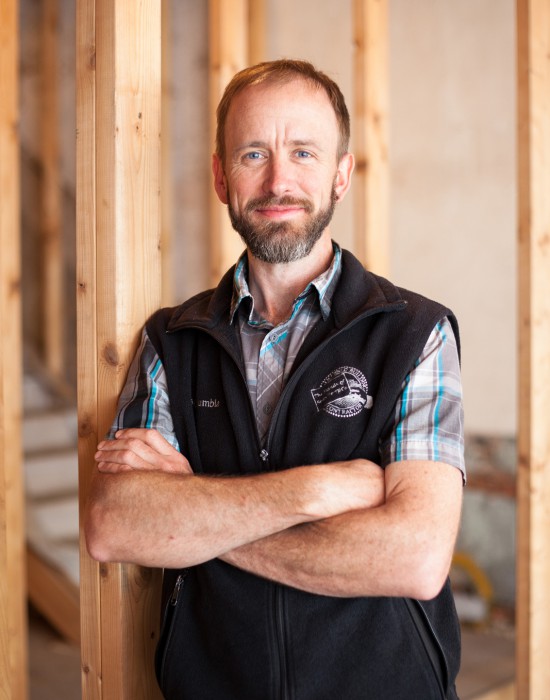 Sean Perry
Owner
Sean realized early in life that he loved the craftsmanship of artisans who came before him, so it is no surprise that restoring and renovating the works of these craftspeople turned into his life's work. He first developed his talents at a fine furniture restoration company, which led him to start his first business, Saddle Hill Furniture Restoration – named after a site on his grandfather's dairy farm in East Tennessee. When not in the office Sean enjoys spending time with his wife and two daughters, and biking the roads and trails of Western North Carolina.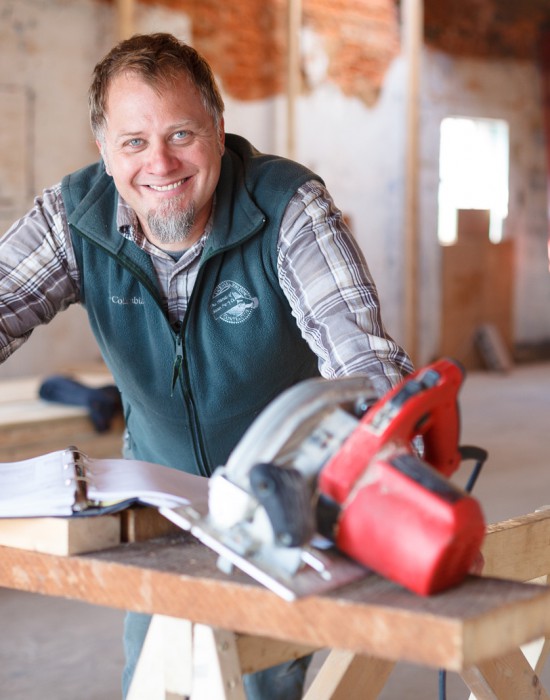 Sean Read
Senior Project Manager
Sean grew up in a family carpentry business, working summers for his father and grandfather through his college years. After graduating from college, Sean spent a few years in a social work position, but found that he was being called back to his roots, missing the fulfillment of finishing a tangible product. That longing led him back to the construction business, first as a laborer and then working his way up to lead carpenter with The Hands of Sean Perry Co.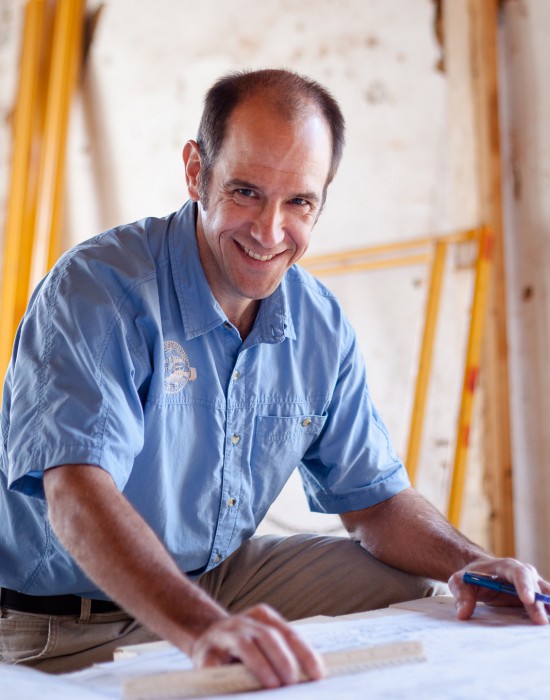 Scott Rusinko
Design, Sales and Production Manager
Building things is in Scott's blood. His grandfather owned a hardware store and as a child Scott was always building furniture or doing some sort of hands-on craft work. Throughout Scott's adolescence and young adult years, he continued working with his hands and eventually this skill turned into a way for him to make a living. Seventeen years later, working with his hands has become his life's work.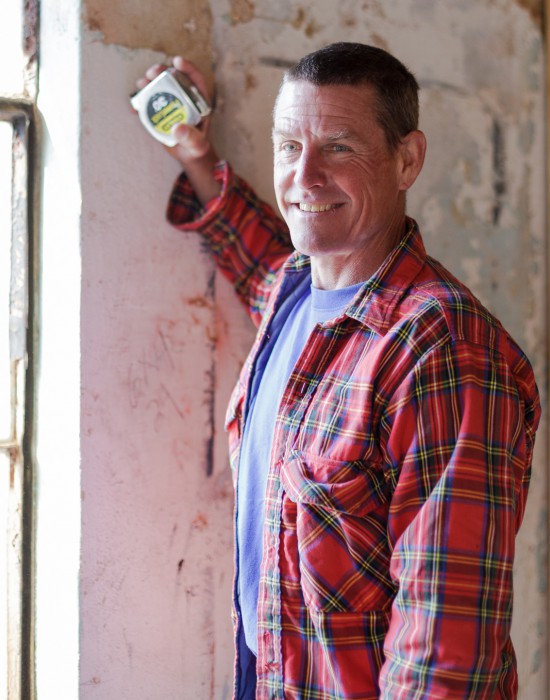 Steve Downing
Though a relative newcomer to the Asheville area, Steve is no newcomer to carpentry. He brings more than 30 years of experience to The Hands of Sean Perry Co., having honed his craft in the building industry on North Carolina's Outer Banks. He is dedicated to producing quality, well-crafted spaces for clients. An avid runner, he lives in the Riceville community with his wife and mixed-breed dog.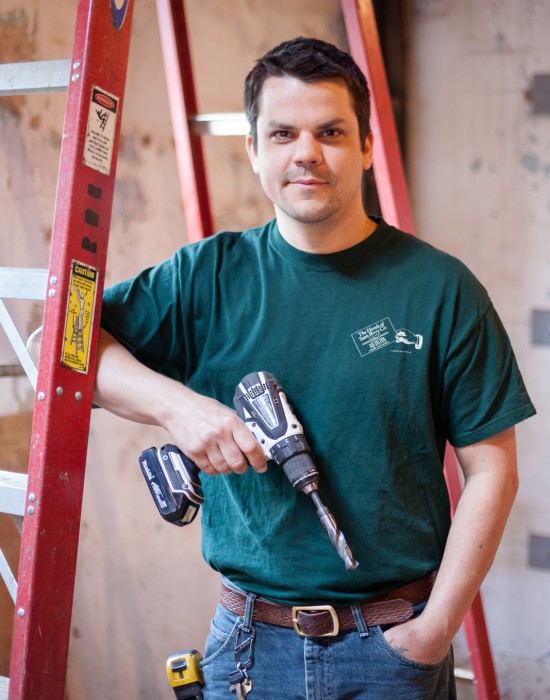 Joe Redford
In addition to general carpentry skills, Joe brings experience in natural and green building practices to his role as a carpenter with The Hands of Sean Perry Co. Also a talented artist, Joe's attention to detail and aesthetic sensibility translate beautifully into his quality work in the construction field. He is passionate about nature, art, and above all, family.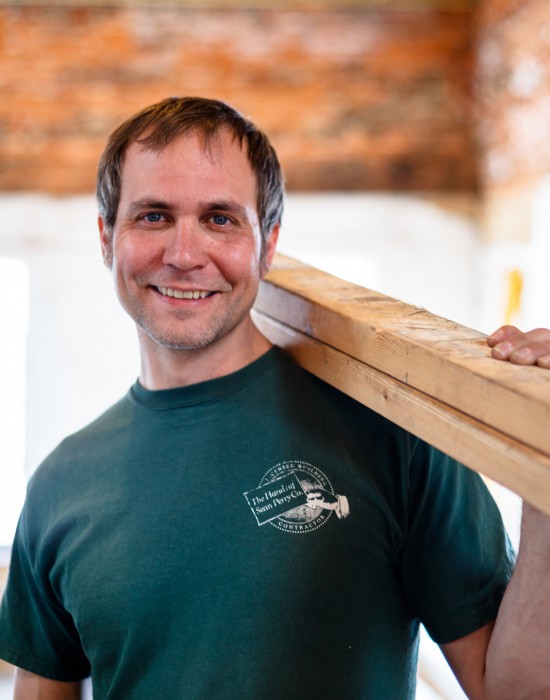 Jake Moran
Involved in renovations of many of the city's iconic places—Zambra, Doc Chey's, the North Asheville Library and the restoration of the Thomas Wolfe Memorial—Jake's construction experience is woven into the fabric of Asheville. Having owned his own company before joining The Hands of Sean Perry Co., Jake loves that his current role allows him to focus solely on his craft and completing the project at hand. Aside from work, Jake enjoys making music and spending time with his wife and two sons.
Remodeling your home or business? Call: 828.258.7272